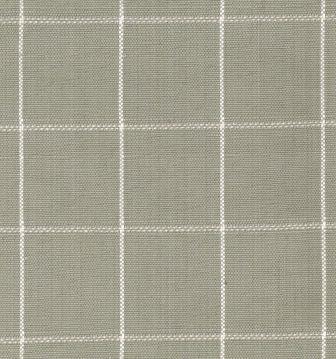 KITY CHECK NO.03
Our Kity Check collection is a smart, simple check comprised of 17 colors. Perfect for your robust upholstery needs. It will hold up beautifully in a sofa and can be complimented well with blinds in a room.
It's a clean, contemporary check perfect for your modern client.
NOTES:
Yarn dyed
Handloomed
Width: 54" / 137cm
Repeat: 2" H x 2"v check
Origin: India
Sold by the meter or yard
2 Yard Minimum.
CONTENT:
100% COTTON
PRODUCT CODE: KITY03
**Designers, please contact our office direct for your sample requests, and pricing**
203 791 1355 or email: samples@malabarusa.com
USAGE:
Upholstery
Blinds
Throw Pillows
CARE:
Dry Clean only
**PLEASE NOTE, WHILE EVERY EFFORT HAS BEEN MADE TO ENSURE THE IMAGE YOU SEE ON THE SCREEN IS A TRUE REFLECTION OF THE COLOR, WE CANNOT GUARANTEE ITS ACCURACY. ADDITIONALLY, SINCE THIS IS A NATURAL FIBER, COLOR VARIATIONS WILL OCCUR. THIS IS A HAND DYED & HAND WOVEN PRODUCT; IRREGULAR SLUBS AND MISALIGNMENT ARE CONSIDERED CHARACTERISTIC FOR HANDLOOM AND NOT DAMAGE, OR FLAWED FABRIC.**