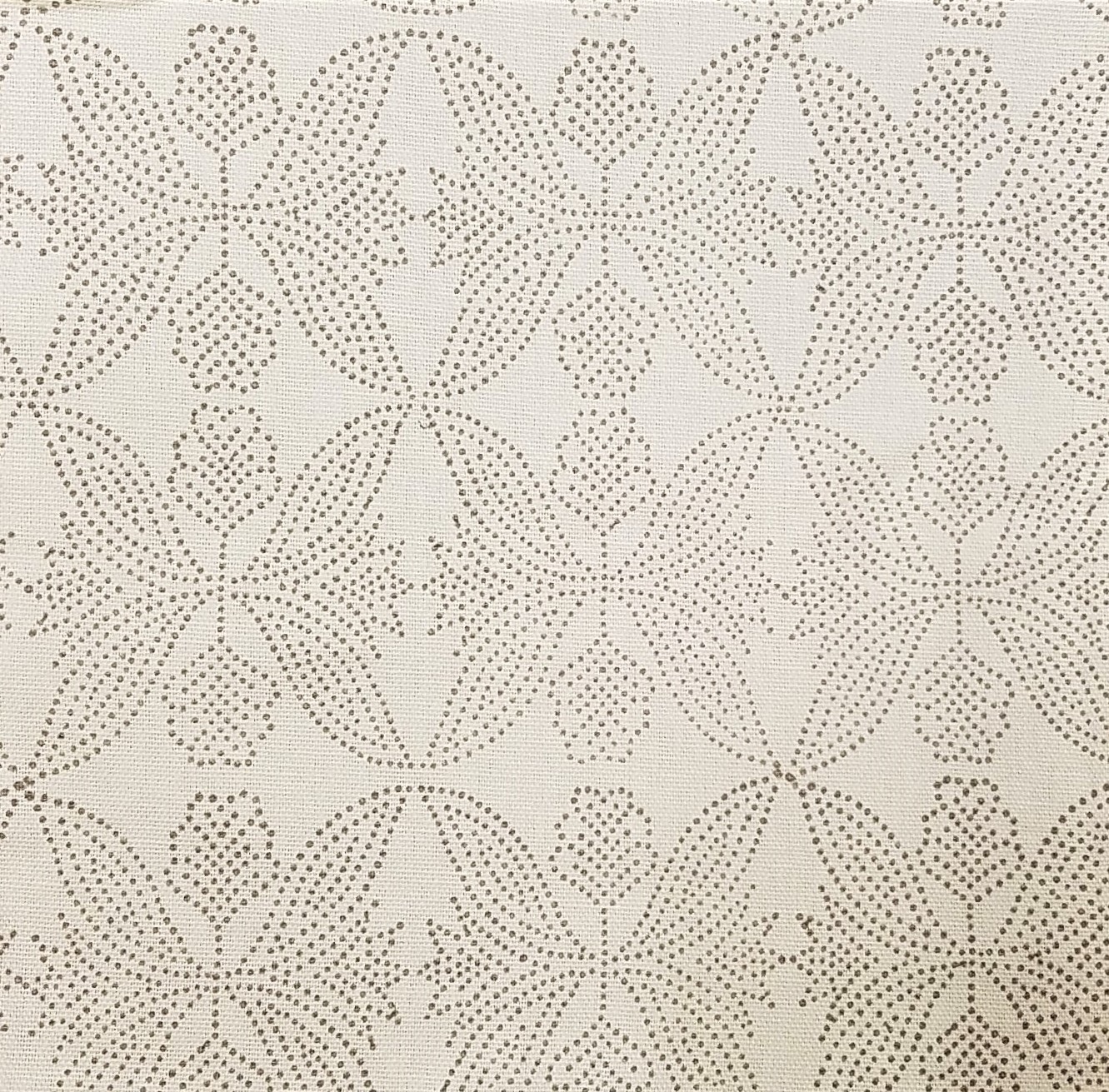 JAALI 06
We have joined forces with Bangalore based design studio; Spring Rhythm, to bring our first block print collection to the Malabar line.
Block printing is a centuries old art form that requires the work of skilled artisans and a willingness to embrace inconsistencies as part of the charm.
Printed with AZO free dyes using a combination of Spring Rhythm designer; Sonali Kapoor, 14 carefully mixed dye lots, this collection works well with many of our Malabar plain cottons.
There are 3 color stories and 4 designs which all align beautifully together in a room. You can design an entire room around these without it ever looking too much, or over 'designed'. It's a soft, subtle and fresh collection for Malabar.
*Please note, this is an authentic block printed fabric. There will be inconsistencies and small overlap in the alignment of the block. As well as varying levels of dye shade. This is all due to the nature of this technique and creates a fabric that, when applied, has depth and character that simply can't be achieved by machine.
CUSTOM PRINTED RUG AVAILABLE, PLEASE ENQUIRE WITH OUR OFFICE DIRECTLY
203 791 1355
NOTES:
Base Cloth: 100% cotton
AZO free print dye
Hand Printed
Width: 58" / 137.5cm
Block repeat (V): 7.5"/18.25
Block repeat (H): 8"/20.25
Weight: 350gms
Origin: India
Sold by the meter or yard
3 Yard Minimum.
largest length of full roll will be 25-30 yards.
Printed on order in most cases.
Pre-shrunk
CONTENT:
100% COTTON BASE CLOTH / POWERLOOM
PRODUCT CODE: JAAL06
**Designers, please contact our office direct for your sample requests, and pricing**
203 791 1355 or email: samples@malabarusa.com
USAGE:
Upholstery
Drapery
Throw Pillows
CARE:
Dry Clean only

*designed by Spring Rhythm, curated and sold exclusively in the USA through Malabar.

**PLEASE NOTE, WHILE EVERY EFFORT HAS BEEN MADE TO ENSURE THE IMAGE YOU SEE ON THE SCREEN IS A TRUE REFLECTION OF THE COLOR, VARIANCES WILL OCCUR. SINCE THIS IS A NATURAL FIBER, COLOR VARIATIONS WILL OCCUR. THIS IS A HAND DYED & HAND WOVEN PRODUCT; VARIANCES WILL OCCUR SUCH AS IRREGULAR SLUBS AND MISALIGNMENT; THIS IS CONSIDERED CHARACTERISTIC FOR HANDLOOM AND NOT DAMAGE, OR FLAWED FABRIC.**
works well with;